Our Mission Statement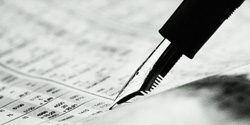 Professional Financial Consultants, LLC will provide individuals, families, and businesses with independent investment advice along with organization and management of their finances tailored to meet each of their goals and objectives. We believe that financial success is derived by living within your means, a balanced investment approach and a healthy working relationship with a "hands on" financial advisor who is committed to seeing you fulfill your goals and objectives.
Our firm serves clients who are committed to building, maintaining and establishing a working, flexible, well thought out investment plan and who understand that their financial future is vitally important to both them and their families. We strive to be proactive to our clients needs by providing superior service with ongoing interaction and communication. Their needs are always put ahead of the firms and everyone receives the personal attention that only a small firm can offer.
When questions or concerns arise they are addressed promptly and explained in detail. Our clients can expect a well thought out, flexible financial plan coupled with superior client service focused in the areas of Retirement, Personal, College and Estate Planning.